"Summer In The Garden"
We've traveled just a short distance to ... hey, wait a minute!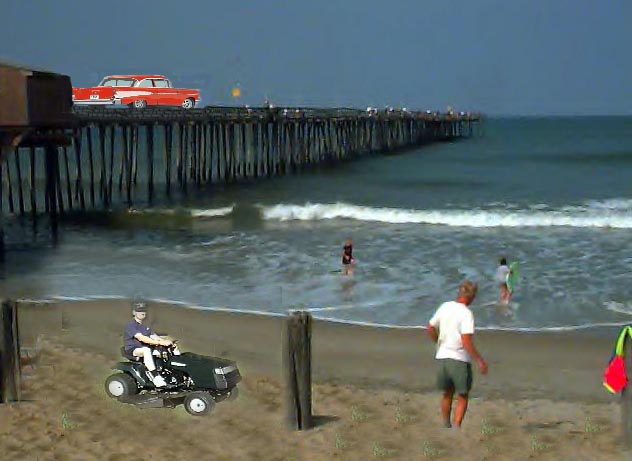 Well, it would seem the Chevy is going to stay on the pier and get some fishing in and, who is that? Bobby! Get that riding mower off the beach. You can't mow sand. We're headed for Nags Head Woods. Come on, now!
The awesome Nags Head Woods is North Carolina's most biologically diverse maritime forest.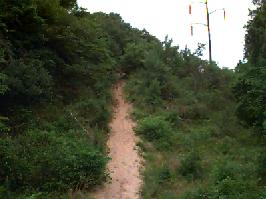 The woods consist of 640 acres of wetland, dunes and hardwood forest. This area is one of the best remaining examples of a mid- Atlantic maritime forest.
---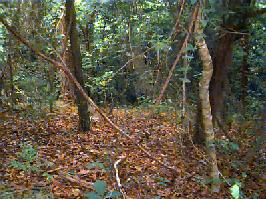 It is a national natural landmark and is operated by The Nature Conservancy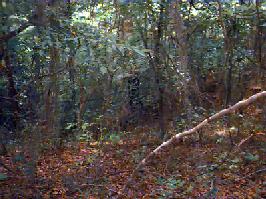 This ecological preserve has grown on an old dune system. Don't we wonder how these huge trees ever took root here.
The woods draw about 10,000 visitors a year. It's a nice respite from the sun's heat on the beach.
---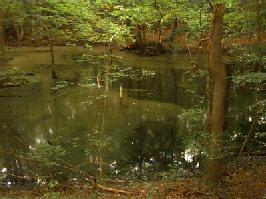 The low areas between the dune ridges contain wetlands and ponds.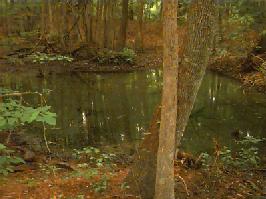 It is so quiet and peaceful here. You can easily forget that just a short distance away, thousands are playing on the beach.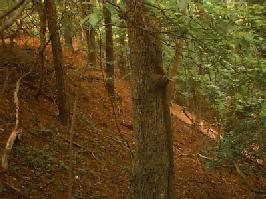 Here you can see the definite shape of the sand dune on which this forest has grown.
---
We hope you've enjoyed getting away from the beach for just a while. However, the message in the bottle below says it is time to head south. Just click on the bottle to see where we're headed next.

---
---