WHO'S GETTING WET...
WHO'S STAYING DRY?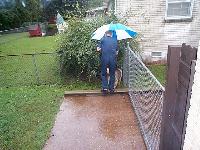 On September 26, 2002, we began to get the effects of what's left of Hurricane Isidore. Shadow does not like the rain. But, of course, she must go out to do what all good little doggies do outdoors. So, how do we (or, I should say Bobby) accomplish this? Why, Bobby holds the umbrella over Shadow.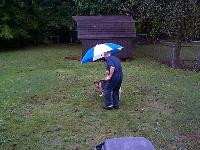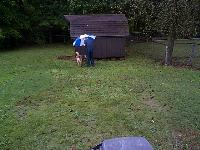 ---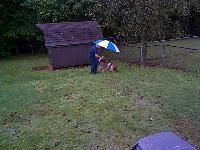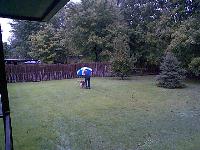 ---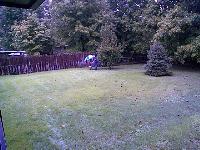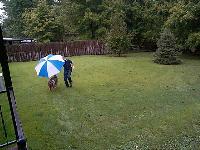 Whoever coined the phrase "dumb dog" must have been from another planet. Dogs rule!

---
---
---