"Love Letters In The Sand"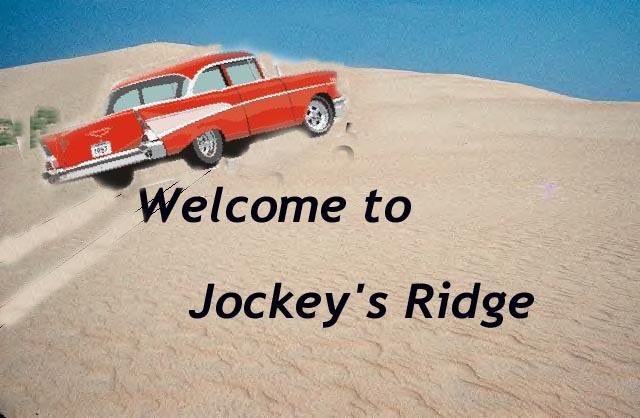 After the Chevy chugged and puffed its way up here, you are standing on the largest natural, living sand dune on the East Coast. Isn't it awesome?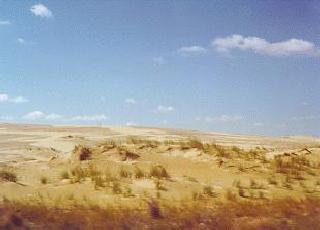 This is Jockey's Ridge State Park. 400 acres in size, it welcomes thousands of visitors each year.
---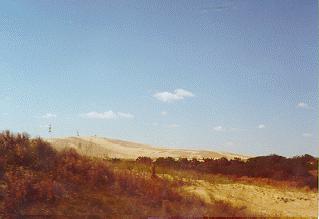 On a windy day, you can actually see the movement of this 140 foot high dune in a southwesterly direction. Watch your eyes if you're here on a windy day.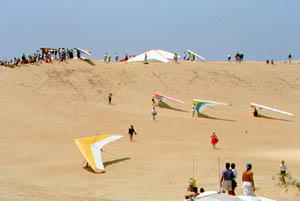 It's quite a challenge to climb to the top (as the Chevy found out), but the chance to see many hang gliders and kites makes it worthwhile.
---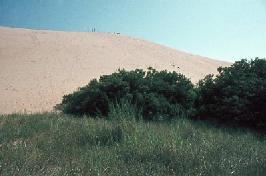 If you want a closer view of nature, we can walk the park's 1.5 mile trail. It's open year-round.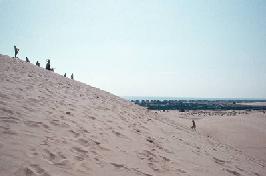 There is a Visitor's Center and picnic facilities on the site. Of course, on a windy day, you may get a little sand in your food, but what the heck!
We hope you've enjoyed visiting Jockey's Ridge. We have one more stop to make while we're in Nags Head. If you'll click on the jockey below, we'll show you something you may not expect to find on these sandy barrier islands.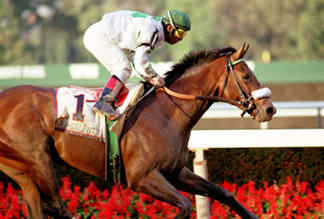 ---
---
---