"Island Of Dreams"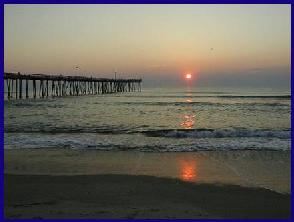 Many people refer to Nags Head meaning the entire northern sections of Dare County's vacation beach area.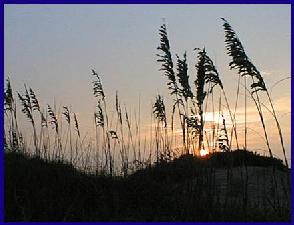 It was the first area to develop as a resort. The town of Nags Head shares what is often simply called "The Beach" with two other rather strangely named communites which we've already visited - Kill Devil Hills and Kitty Hawk.
---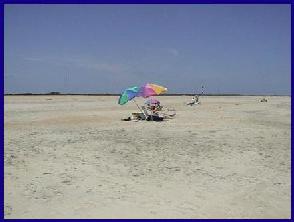 At first, Nags Head was just a physical location on a map; then a township, and finally, the most recognizable of all the northern Outer Banks vacation destinations.
Nags Head shows, on early maps, as a promontory of land with high sand dunes visible from miles out to sea.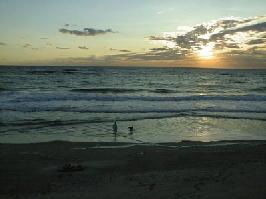 Tales of pirates who lured ships ashore in stormy weather may be the possible origin of the town's name. Or it could have been named for a high point on England's Scilly Islands.
---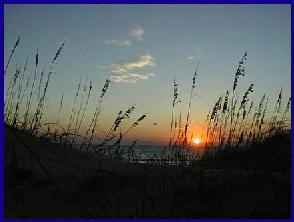 While, we'll never really know for sure how Nags Head got its name, legend says "Bankers", realizing the profitability of land piracy, tied lanterns around horses necks and walked them up and down the beach luring ships to run aground where the "Bankers" would pillage them.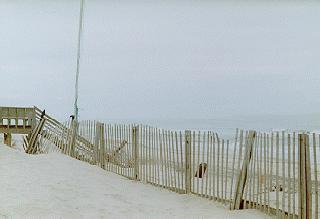 By 1830, Nags Head was well known as a plush resort area and remains so today. Thousands of vacation homes await travelers, many built up on "stilts" in an effort to keep the ocean outside the homes.
I think we're ready to move on to Nag's Head's most famous lnadmark. Just give the nag below a click.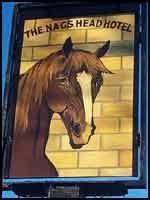 ---
---
---