"Carolina"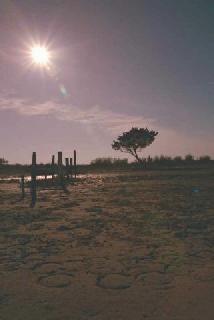 Welcome to Corolla, the northernmost accessible town on the Outer Banks. Until 1984, when the state extended Highway 12 north from the Dare County line, it was a sleepy little seaside village.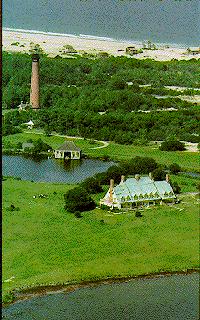 In the 1920's, a group of millionaire industrialists built the Whalehead Club as a base for waterfowl hunting. Today, the club is being restored to its former glory and serves as the Waterfowl Museum.
---
Right nextdoor is the Currituck Lighthouse. This 180-foot structure is open for climbing during the summer months. It is the only natural red brick lighthouse and contains over one million bricks.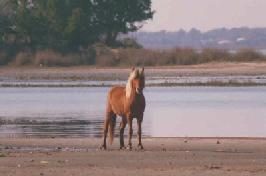 One of the main attractions in the Corolla area is the wild ponies. Ironically, it was the opening of the new road and ensuing increase in traffic that led to the relocation of the ponies.
---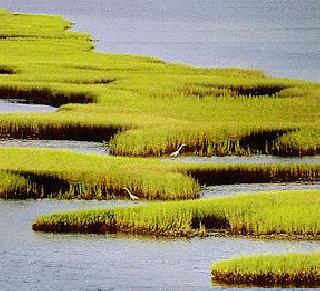 Here you see one of North Carolina's newest wildlife refuges. It consists of over 6,000 acres, and provides a winter habitat for a variety of waterfowl.
We hope you've enjoyed visiting Corolla. Just click on the little Currituck Lighthouse, and we'll travel south. There's a lot more see.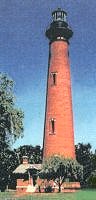 ---
---
---