"Carolina Moon"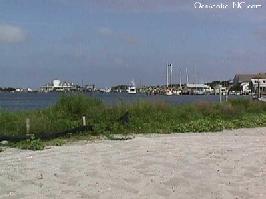 Ocracoke Island is accessible only by boat or air. This is one of the Barrier Islands where it is known Blackbeard once roamed.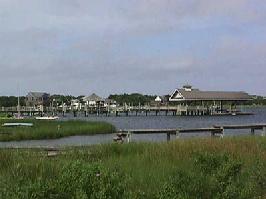 Ocracoke Island consists of 16 miles of sun-swept beaches sandwiched between Pamlico Sound on one side and the Atlantic Ocean on the other.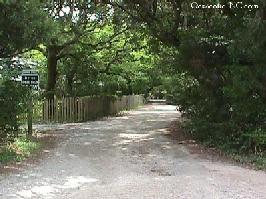 In 1990, the quaint village of Ocracoke was listed on the National Register of Historic Places. This is Howard Street, one of many sandy lanes in the village.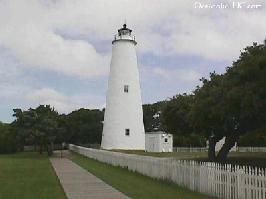 Also included in the National Register of Historic Places is the 1823 Ocracoke Lighthouse.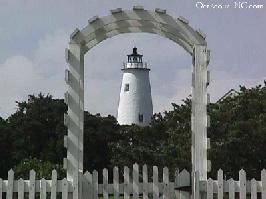 Here's a neat shot of the the lighthouse through someone's garden gate.
---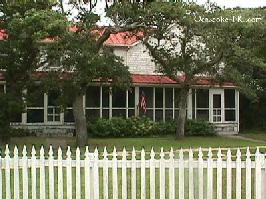 The vast majority of Ocracoke Island is under the protection of the Cape Hatteras National Seashore and cannot be developed. The island consistently ranks among the top beaches in the United States, but, most of all, Ocracoke Island is noted for its simple charm and friendly natives.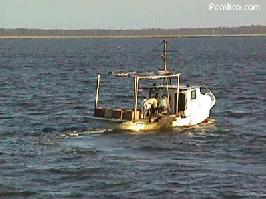 I see this fishing trawler is headed home across beautiful Pamlico Sound. And, it's time for us to head home, too. We hope you've enjoyed your tour of North Carolina's Barrier Islands - The Outer Banks.
---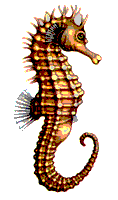 LINKS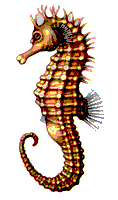 I promised you some links to check out. First, perhaps you'd like to see a larger version of the Outer Banks map that you saw on the first page. Just click on the thumbnail, and you'll be able to see clearly exactly where we've been.

This tour was presented by Bobby and Bev.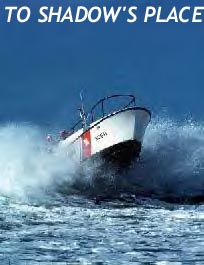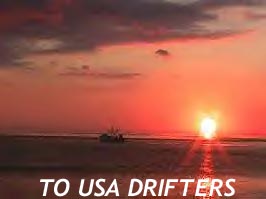 The guestbook at Shadow's Place

View the Guestbook
Sign the Guestbook


The guestbook at USA Drifters
---
---
---