"Carolina Moon"
WELCOME TO NORTH CAROLINA'S
BARRIER ISLANDS
THE OUTER BANKS
Barrier is defined as a barricade, a protection against danger. The Barrier Islands of North Carolina are the first line of defense against the encroaching ocean. In addition the Outer Banks provide tourists with beautiful beaches, sand dunes, great fishing - but watch out during hurricane season. There's a reason they're called Barrier Islands.
---
North Carolina's Outer Banks are truly a National Historical Treasure. As you would expect, the Outer Banks are dotted with lighthouses. We will see a little more about each as we travel from north to south. So, sit back, prop your feet up and let's enjoy a tour of North Carolina's awesome Outer Banks.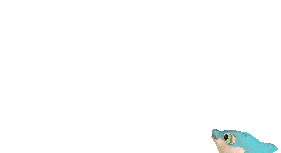 If you can catch this dolphin as he jumps, click on him and we'll visit the northernmost area of the Outer Banks.
---
---
---
---