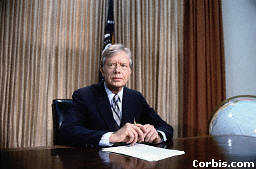 Shortly after taking office as President, Jimmy Carter indicated his interest in a Presidential Library to be built "someplace in Georgia." The National Archives was invited to establish an office in the Old Executive Building and to staff it with archivists who could advise the White House staff on the preservation and arrangement of materials prior to their movement to Georgia.
In December 1980, a search was undertaken for a suitable site for building the Jimmy Carter Library. After surveying a number of sites, one close to downtown Atlanta was selected. The land was owned by the state of Georgia, originally acquired to build an interstate highway. The highway project had been stopped by then Governor Carter. Approximately thirty acres of that land was acquired for the library's site.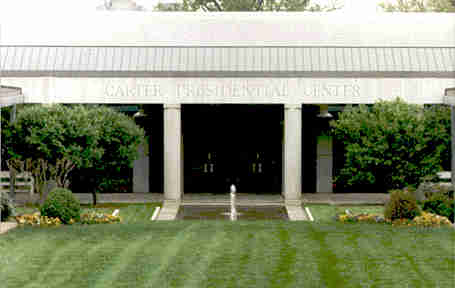 The Carter Presidential Library, Inc. was incorporated in the State of Georgia to raise the funds to build the building. The facility design included not only the presidential library, donated to the federal government (approximately 70,000 square feet), but also privately maintained space, including President Carter's office, offices for foundations he supports, and the Carter Center of Emory University (approximately 60,000 sq.ft.) Ground breaking was held October 2, 1984, and the library was opened to the public on October 1, 1986 (President Carter's birthday).
---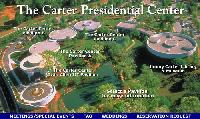 THE CARTER PRESIDENTIAL CENTER
Tucked into a rolling hillside with a skyline view of Atlanta, The Carter Presidential Center is a 37 acre retreat located just two miles from downtown. It is the ultimate business experience in an awe inspiring setting.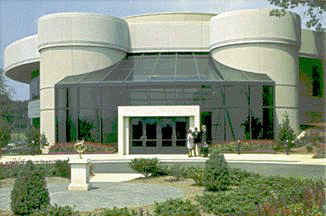 The impressive full service meeting facilities offer a complete business center equipped with telephones, computer, fax and copying machines. The latest technology, including internet access, video conferencing, and satellite uplink/downlink can be arranged as needed for your meeting. The meeting and special events spaces can accommodate groups of ten to 1200.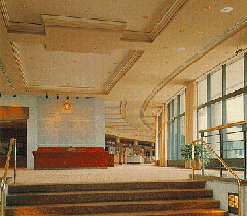 The Carter Presidential Center is also one of the top venues in Atlanta for hosting special events, weddings and receptions, and bar/bat mitzvahs. It is also a popular site for hosting visiting dignitaries, heads of state, and press conferences.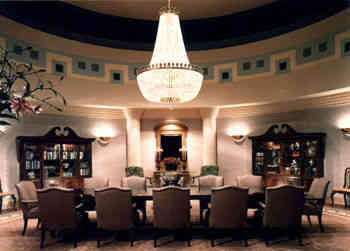 Experience the historical ambiance of The Carter Presidential Center's uniquely designed interiors or open a door and step into the serenity of our gardens,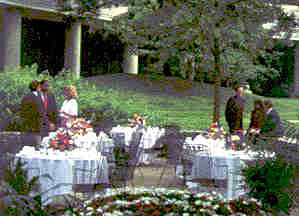 a setting exclusive to Atlanta and unique to the world- the perfect choice for any event.
---
Well, it's about time to leave President Jimmy Carter and his lovely wife, Rosalynn, certainly one of the most gracious First Ladies our country has ever had. We want to end this on a sweet note, so here is the recipe for: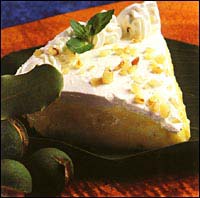 JIMMY CARTER PEANUT BUTTER PIE
*2 (3 oz.) pkgs. cream cheese
*3/4 cups of confectionery sugar
*1/2 cup peanut butter
*2 tablespoons milk
*1 (8oz.) carton cool whip
*1 baked graham cracker crust
1. Beat cream cheese and sugar together
2. Add peanut butter and milk fold in cool whip
3. Pour into baked graham cracker crust and chill for several hours
Serve with additional whipped topping, it desired.
This tour presented by Bobby and Bev.
Jimmy will take you to Shadow's Place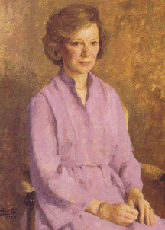 Rosalynn will take you to USA Drifters
---
---
---