JAMES EARL (JIMMY) CARTER, JR.
39th President of the United States.
Jimmy Carter was born October 1, 1924 in the small farming community of Plains, Georgia. He grew up in the nearby community of Archery. His father, James Earl Carter, Sr., was a farmer and businessman and his mother, Lillian Gordy Carter, was a registered nurse.
---

I thought a good place to start would be the Jimmy Carter Historical Site. This is his boyhood home. The farm he grew up on just outside Plains, GA. It is administered by the National Park Service.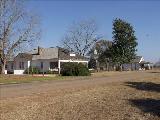 This is the farmhouse where Jimmy Carter spent his growing up years.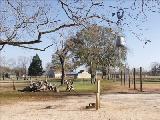 In the distance, we can see some of the barns on the property. Want to take a quick look inside? Follow me.
---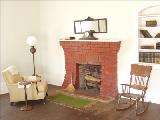 Here we are in the living room. A nice, cozy fireplace would have taken the chill off the room during the winter months.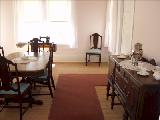 The dining room is not fancy, but utilitarian, and large enough to seat the Carter family.
---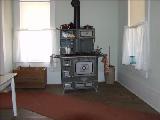 This kitchen is typical of old farmhouse kitchens. How would you like to cook on that stove?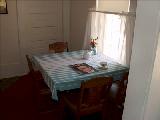 Obviously, the entire family could not eat in the breakfast room at the same time.
---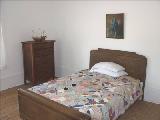 The last room we'll visit in the house is Jimmy's bedroom. Plain but comfortable.
Jimmy Carter's boyhood home was typical of 1920's and 1930's farmhouses. There's nothing fancy about them. They served their purpose of sheltering the family.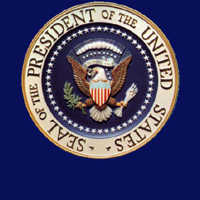 If you'll click on the Presidential Seal, we'll learn a bit more about Jimmy Carter.
---